Republic Bank Still Lighting Branches For Independence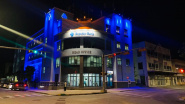 Republic Bank is keeping the Independence lighting tradition alive.
23 Nov 2020
Republic Bank Launches New E-Commerce Platform
Business owners will soon be able to offer their customers a secure online payment option, through Republic EPAY.
17 Nov 2020
Principles for Responsible Banking FAQ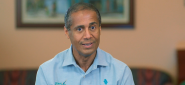 Given Republic Bank's evolution over the years into the largest financial group in the Caribbean, we recognize that we...
15 Oct 2020
Forex Rates
| ABBR. | SELL (Sight) | SELL (Notes) | BUY (Sight) | BUY (Notes) |
| --- | --- | --- | --- | --- |
| EURO | 2.42759 | 2.44275 | 2.37844 | 2.34405 |
| GBP | 2.70297 | 2.71985 | 2.64824 | 2.60995 |
| CAD | 1.56463 | 1.56601 | 1.52968 | 1.52102 |
| USD | 2.02768 | 2.02857 | 1.99000 | 1.98000 |
| GYD | 0.00950 | 0.00000 | 0.00944 | 0.00000 |
| XCD | 0.74306 | 0.74445 | 0.73843 | 0.73704 |
| BZD | 1.00313 | 1.00000 | 0.99688 | 1.00000 |
See all rates