Congratulations to Hero CPL!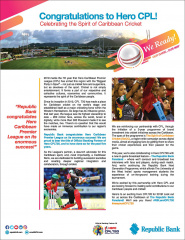 Republic Bank congratulates Hero Caribbean Premier League on its enormous success!
06 Sep 2019
Connect Online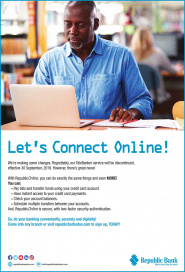 Regrettably, our TeleBanker service will be discontinued effective 30th September, 2019....
02 Sep 2019
Republic Bank Congratulates Successful BSSEE Students and their Parents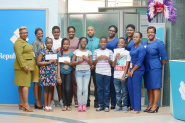 Barbados, July 15th, 2019– Republic Bank congratulated several staff members and their...
22 Jul 2019
Forex Rates
| ABBR. | SELL (Sight) | SELL (Notes) | BUY (Sight) | BUY (Notes) |
| --- | --- | --- | --- | --- |
| EURO | 2.24259 | 2.25659 | 2.19718 | 2.16541 |
| GBP | 2.54444 | 2.56033 | 2.49292 | 2.45687 |
| CAD | 1.53217 | 1.53352 | 1.49794 | 1.48946 |
| USD | 2.02768 | 2.02857 | 1.99000 | 1.98000 |
| GYD | 0.00950 | 0.00000 | 0.00944 | 0.00000 |
| XCD | 0.74306 | 0.74445 | 0.73843 | 0.73704 |
| BZD | 1.00313 | 1.00000 | 0.99688 | 1.00000 |
See all rates